Obituary
Coco Passes On
By Pink Frankenstien


Published: February 25, 2005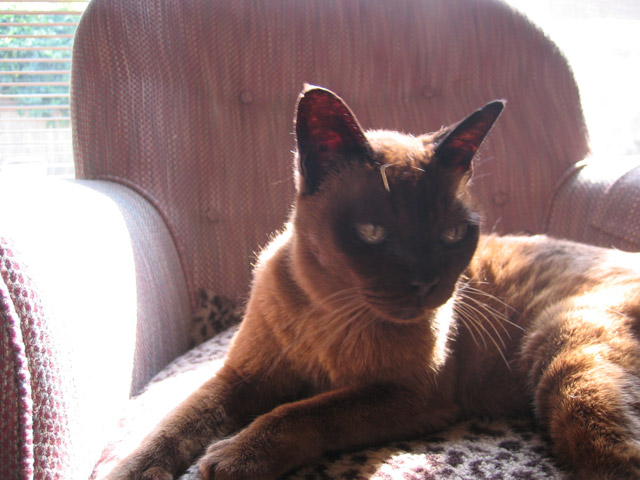 os Angeles, Feb. 24 - Coco, the beloved burmese kitty, died today due to complications with kidney failure at Carlson Pet Hospital in West Los Angeles. She was 17
The Grande Dame of the Lieske household since 1988, Coco was known to melt hearts and win fans as the little kitten that could.
Often mistaken for a kitten, even in old age, Coco had a hard kittenhood inflicted with a perpetual runny nose and bad colds. But she overcame ill health and her small size by perseverance and charm. At age 4 she dislocated her right rear leg and was told "you'll never climb trees again!" only to be seen the following day hobbling-up the plum tree in pursuit of a humming bird with the rear leg in a cast.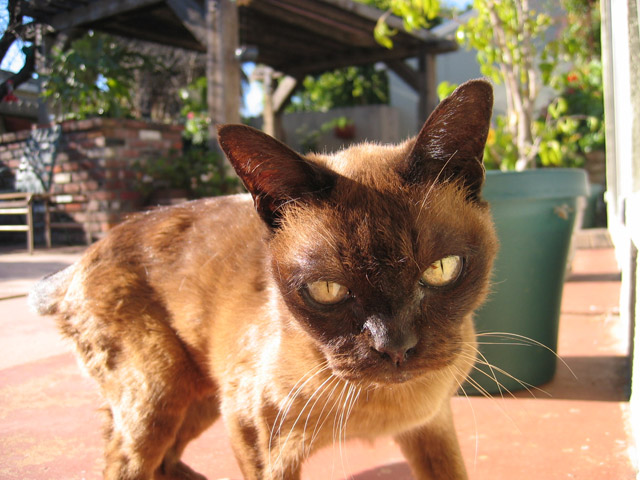 Also known as "Mouse Meat", "Gollum" , "The Rowler" and "That Cute Little Brown Cat", Coco was known to go to great lengths to bask in the sun. Warmth was an obsession of hers as was constant licking. During the summer it was said that you could set your watch by her position on the bedroom floor in the sunlight.

This last winter she demanded and spent much time in front of the fire.

Never one to say "no" to a petting or a lap, Coco was the most agreeable cat ever seen. One need only look at her to start her purring. She was known to stalk sleeping victims in the night who were woken to a cold cat nose and her characteristic heavy, labored breathing looming in their face while she looked for entry under the covers.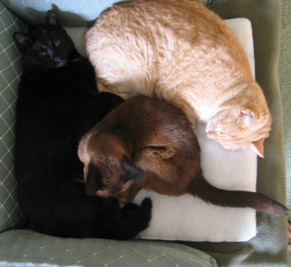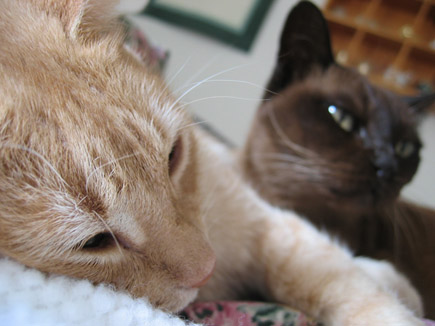 Coco is survived by her pals Dodger and Annie.
She was the cutest cat ever and she will be missed.