http://www.space-invaders.com
One particular graffiti artist who stands out for me calls himself Space-Invader. On various street corners and other yet to be discovered locations around Paris, tile mosaics reproduce old-school video game characters that quietly spy on a mostly unknowing public. Freaky was the first one to point it out to me and since then my eye always catches one around town where ever I may find myself to be. According to the scant information on the web, Space-Invader has been at it for several years and has invaded many cities and monuments including the Hollywood sign in Los Angeles. Official kits are available to start your own invasion!
The Space-Invader website is cool, cryptic and has excellent photographic documentation of the invasion around the world. As far as I can tell Space-Invader is French.
Word.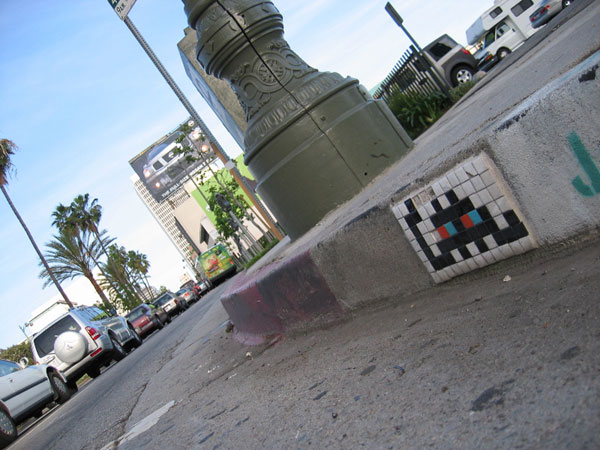 Across the street from the Los Angeles County Museum of Art. 100 points!