Between the years of 1968 and 1974 Lee Hazlewood collaborated with Swedish film-maker Torbjörn Axelman on several film projects.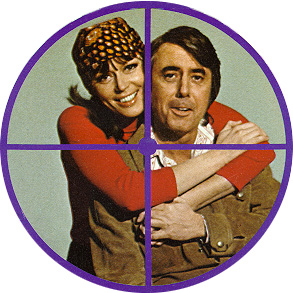 In 1968 Lee Hazlewood stopped in Stockholm on his way to Russia. Torbjörns script-girl at that time by accident happened to meet him and introduced him to Torbjörn. That led to a soon thirty year long relationship, both on private and working matters. They are still discussing future projects. The reason why they started TV- and filmmaking together were that they had many similar ideas and sources of inspiration.
Castle Pink Frankenstein is honored to present "Cowboy In Sweden" a WWW documentary on Lee's Swedish years. Look forward to meeting Torbjörn Axelman and Nina Lizzel two talented artists living in Sweden who collaborated with Lee during his time there.
This page will be available November 1. To receive an announcement send a message to cowboy@frankeenstein.com.